Reporters from the recently held "free FAW Auto Group Wuxi Diesel oil factory plant 70 anniversary celebration and 'China Power Expert Forum' 'informed that, after two months of field trips, industry research, and other legal experts In the process, North Asia finally assessed the brand value of "Xichai" as RMB 10.229 billion.
According to reports, Xichai is the oldest engine company in China. In the past 70 years, the people of the Xichai generation have been adhering to the entrepreneurial spirit of arduous pioneering and self-improvement. They have successfully developed the first diesel-free diesel engine, the first air-cooled diesel engine, and the first "Aowei" engine with independent intellectual property rights. , created a number of domestic first in the engine industry. In particular, Xichai's "Aowei" series of engines "passed the world", resulting in a qualitative leap in the domestic engine market for medium and heavy commercial vehicles , ending the situation in which domestic high-end heavy-duty diesel engines are subject to foreign regulations.
According to CAI Zhenfa, party secretary of the Wuxi Diesel Engine Factory, in terms of corporate culture and brand building, Xichai people always adhere to the firm belief of "a slogan shouts to the end, a path to the end, a work to the end" to realize the "national brand, "High-end power" has been making unremitting efforts; in the product lineage, the engine products cover a power range of 46-460 hp, which is FAW's research, development, production base and modified vehicle production base for vehicle diesel engines in East China; on the construction of production facilities , Heavy-duty diesel production line Huishan base, to achieve a low-carbon, green production model, the international level, automation, flexible production capacity of the production line to help Xichai to create high-quality products.
Diesel gensets are fully used in many important fields such as telecommunications, highways, skyscrapers, hospitals, airports, armies and factories. Our genset includes CUMMINS diesel gensets, PERKINS diesel gensets, Lovol Diesel gensets, DEUTZ diesel gensets and china-made diesel gensets, like WEIFANG diesel gensets, Yuchai Diesel gensets and so on.

Our company has got the independent department of product development and the production base. The processes of products` development, producing and selling and our Diesel Generatorservice are well managed according to ISO9001 Quality Management System, and we provide high-quality products and satisfying service.
Our diesel gensets conform to ISO8528 international standard and GB2820 Chinese standard, and the exhaust gas discharges is up to Europe â…¢.


Soundproof Diesel Generator sets are usually used in the environments wth stringent requirements for noise such as hospital,school,banks,hotels or other commercial sites.The soundproof generator set is made of the standard unit with mute cover.The mute cover can be removed and facilitate the care and maintenance.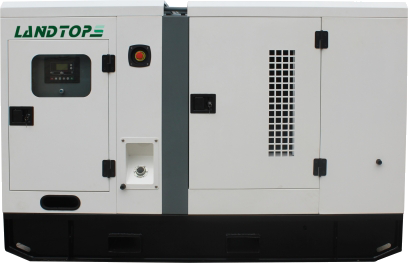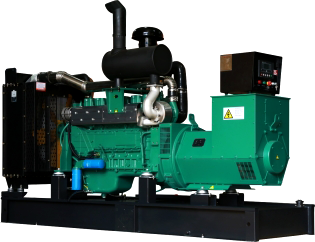 Diesel Generator
Diesel Generator,Portable Diesel Generator,Silent Diesel Generator,Home Generators
FUJIAN TOPS POWER CO., LTD , http://www.landtopco.com