On November 19, Daimler AG and Beijing Automotive Group held an asset delivery ceremony in Beijing and formally became a shareholder of Beijing Automobile Co., Ltd., holding 12% of the shares. Daimler also became the first foreign-invested automobile company to share shares in the Chinese automakers.
According to the strategic cooperation agreement reached by both parties, Tang Shikai, the board member of Daimler, who is responsible for Greater China, and Yu Bo, the board member of Daimler and the chief financial officer of the company, will represent Daimler as a member of the board of directors of Beiqi Co., Ltd.; The shareholding ratio of the two joint ventures, Beijing Benz, will increase from 50% to 51%; while Daimler's shareholding in the joint venture company, Beijing-based Mercedes-Benz Sales & Service Co., Ltd., will increase from 50%. To 51%.
Daimler and BAIC have established a long-term strategic partnership of mutual trust. Beijing Benz, as a joint-venture manufacturing company of both parties, began production of domestic Mercedes-Benz passenger cars in 2006; the joint venture between Beijing and Futian Daimler Auto Co., Ltd. has started production of the Auman brand medium- and heavy-duty trucks since mid-2012; in March 2013, another landmark joint venture company, Beijing Mercedes-Benz Sales Service Co., Ltd., was officially established and put into operation. Recently, the Mercedes-Benz passenger car engine plant was formally put into production at Beijing Benz to produce four- and six-cylinder engines. This is also the first engine plant built by Mercedes-Benz outside of Germany. At present, Mercedes-Benz has introduced its entire product range into the Chinese market. In 2012, Mercedes-Benz sold nearly 210,000 vehicles in China. In 2013, Mercedes-Benz will focus on expanding network coverage outside the first-tier cities. It will add 75 dealers and bring the total number of dealers to more than 300.
Valves is one of the key components that affect engine reliability and safety. It's mainly used to start and shut down the intake and exhaust passages during engine operation, to control the intake of fuel mixture or air and the discharge of exhaust gases. . The working environment of the valve and Valve Seat is very harsh. In addition to the corrosion of high temperature gas, it also bears the impact of the burst pressure in the cylinder.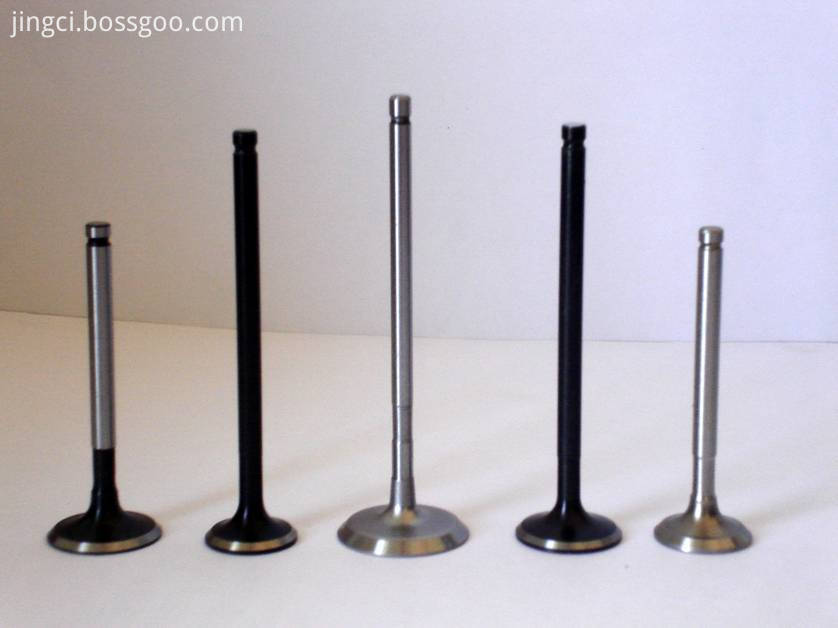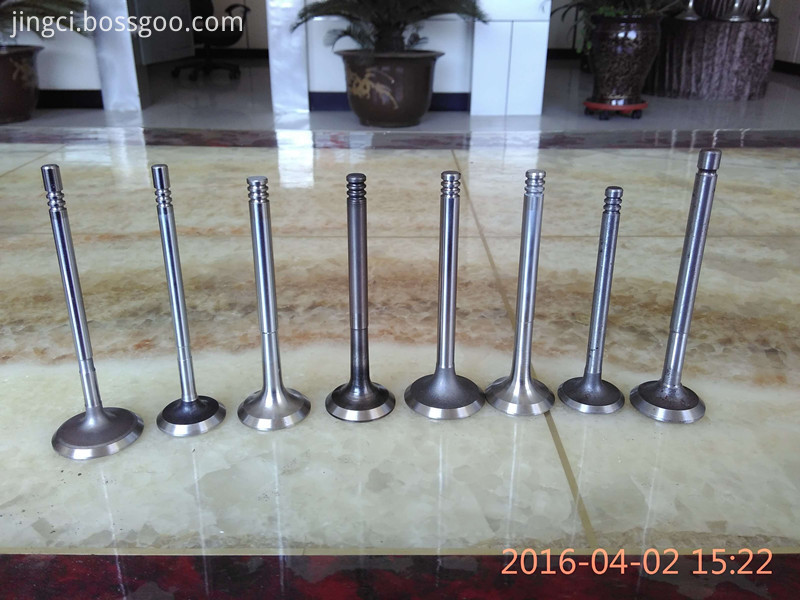 The material of the valve is usually divided into 40Cr, 4Cr9Si2, 4Cr10Si2Mo, 21-4N and 23-8N in China. 5Cr8Si2, 4Cr9Si3, 21-2N, 21-12N, 23-8N, XB, etc. have been used in large quantities on some imported models. High-temperature nickel-based alloys are also being used on high-load diesel exhaust valves.
Truck Engine Valve,Truck Diesel Engine Valve,Exhaust Valve For Engine,Truck Generator Set Engine Valves
Hebei Zhonghai Shipping Accessories Manufacturing Co., Ltd. , http://www.zhonghaiship.com