Shanghai Ingersoll Rand Compressor Co., Ltd. has made great achievements in the automotive industry and established long-term good cooperative relations with well-known automobile manufacturers and component manufacturers such as Volkswagen, General Motors, Toyota, SAIC, FAW, and Dongfeng.
Take a well-known automobile production enterprise as an example. In the new plant project with an annual output of 300,000 vehicles, the assembly, welding, painting and other workshops use a large amount of gas. The normal working pressure requires 7.5 bar (lbar=105Pa>, and another high pressure. The gas requirement is 14bar. Ingersoll Rand started the project design stage and conducted several targeted technical communication with the planning department of the plant. Combined with the layout model imported from abroad and the energy-saving management concept, it recommended the centrifuge. And the oil-free screw machine, which is a product that has obtained the German TUV certification level 0 air certificate at the same time, has many users and good reputation in the industry. In addition to the advantages of the product itself, it also designs a personalized overall system for the user. The solution is to use the centrifugal unit as the main unit to supply air in the low-pressure air system, and to configure the frequency converter with the oil-free screw to meet the high requirements for air quality; in the high-pressure air system, two injection screw units are used as spares. And configure the inverter to meet its energy saving requirements.
Users agree and eventually adopt this solution. Ingersoll Rand won the contract with a total value of more than 10 million with professional compressor technology support and efficient energy-saving solutions, which means that Ingersoll Rand's iconic project in the automotive industry has added A beautiful stroke.
With the rapid development of China's automobile industry, Ingersoll Rand will continue to focus on product innovation, and continue to inject zero-gas consumption regeneration technology into the development of the automotive industry. The application on the dryer has been recognized by more and more application cases. And is being developed. One case for meeting a 40 pressure dew point is the Atlas Copco Centrifuge ZH and the Zero Gas Consumption Compressed Heat Dryer ND used in an iPhone electronics factory. This is a unique energy-saving application based on analog selection. The ND series is Atlas Copco's most advanced energy-saving compression heat dryer, which takes full advantage of the heat of compression to regenerate the sorbent to replace the energy normally required to consume the finished compressed air or electric heater to complete the regeneration. This saves a lot of operating costs; and the entire system does not have any loss of regeneration gas, the technical characteristics are compared in the table below.
Content drum type compression heat dryer double tower compression heat dryer operation continuous cycle time switching gas consumption adsorbent solid / no dust particles / dust noise small large pressure reduction bureau dew point no fluctuation switching easy fluctuation control automatic synchronization passive
elevator parts safety gear

Rated Speed≤2.0m/s ; ≤0.63m/s

Allowable gross mass≤7500kg

Width of guide rails 10,16mm
product
Elevator Safety Gear , 10mm 16mm 2.0m/s Rated Speed Lift

Lift / Elevator Safety Gear , Width Of Guide Rails 16mm RF2

Two-way Elevator Safety Gear , Rated Speed ≤ 2.0m/s PB 172

Elevator Safety Gear , 2200kg - 3600kg Allowable Gross Mass PB192

Lift Elevator Safety Gear , 0.63m/s Rated Speed , RF2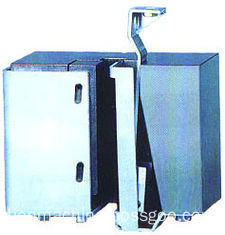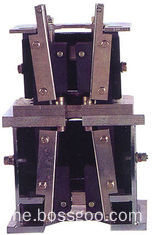 Elevator Safety Gear
Elevator Safety Gear, Lift Safety Gear, Two-way Elevator Safety Gear
Ningbo Xinda Elevator Traction Technology Co., Ltd. , https://www.nbelevator.de