The current problem of urban traffic congestion has become a problem in cities. In order to prevent complaints from urban residents, on December 23, 2010, Beijing officially announced the "Provisional Regulations on the Control of the Number of Small Passenger Cars in Beijing", which means that Beijing has become the first city in the country to issue automobile purchase restrictions. Different cities have made corresponding measures, adopting the form of restricted purchases or auctions, or Shanghai is known as "the most expensive iron skin." Is the purchase restriction policy using shake numbers really solving the problem of traffic congestion? Actually not, the shake number restriction did not achieve the purpose of mitigation of traffic.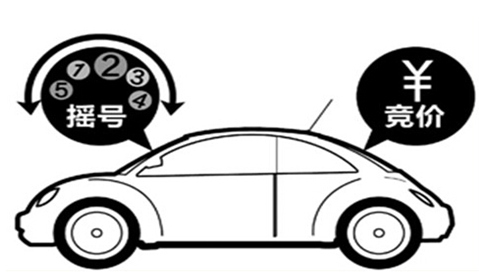 The shake number restriction does reduce the number of people who use the car for ordinary people. However, for the wealthy, it does not achieve the desired effect. In addition, the shake number restriction only slows down the process of urban congestion and curbs vehicles that can apply for a license every month. However, the demand for these people still exists, and it is impossible to fundamentally solve the problem of the final traffic congestion. In this provision, the minibus indicator will be played every two months, and the more people who participate in the number of shakes and never sign, the probability of winning will be doubled. In fact, the key is to look at the number of times the code participates in the shake. It is not necessarily related to continuous participation. In addition, the personal shake number application is valid for 3 months. This means that a long-term absentee will need to log in again at least once a year, and click to confirm to extend the trombone time, which is an inconvenience for people who need to buy a car. If the person who bought the car forgets to confirm it, it is deemed to have given up automatically and it is necessary to apply again to participate in the shake.
For this reason, the shake number restriction makes people who are in desperate need of cars complain. For those who do not buy in the shakes, or for the phenomenon of many people shaking hands, the government should adopt more meticulous measures to deal with them. A timely solution to the problem has caused a certain degree of injustice and pacified the people's intense emotions. The government can increase the parking fees, vehicle time limits, and other measures. Will the vehicle shake still exist in the near future?
Corrugated Roll Forming Machine
1.This kind of Cold Roll Forming Machine is widely used for making various metal wall panels and roof panels for steel constructions, steel structure projects and containment systems etc.
2. This production line consists of feeding unit, uncoiler, feeding guide, Roll Forming Machine , cutter, automatic stacker, hydraulic system and electric control system.
3. The line speed of this panel forming machine is 40m/min.
Components of Roll Forming Machine for Roof Panel, Wall Panel:
1) Un-coiler:
Electric un-coiler, with coil-car
Load capacity = Max.10Tons;
2) Roll forming machine:
About 18steps to form;
Material of Roller: 45# steel with chromizing on surface
Voltage:380V/50Hz; Main line speed: 40m/min;
3) Hydraulic cutter:
1) Stop to cut, Post cut,
2) Cutting tool material: Cr12, Heat treatment
4) PLC control system:
Using Mitsubishi PLC Control the quantity, length automatically, LCD screen; remote control available
Roll forming machine consists of Uncoiler, Coil sheet guiding device, Main roll forming system, Post cutting device, Hydraulic station, PLC control system and Support table.
Optional with Hydraulic Decoiler, Auto Stacker, Safe Cover, Pre-Cutting, Film Covering Device, and so on.
Related Products:Corrugated Sheet Roll Forming Machine, Corrugated Roll Forming Machine,IBR Sheet Making Machine, Wall Roof Panel Roll Forming Machine, Color Steel Sheet Roll Forming Machine,Corrugated Iron Sheet Making Machine,Corrugated Roof Sheet Making Machine,Corrugated Sheet Metal Roof Making Machine.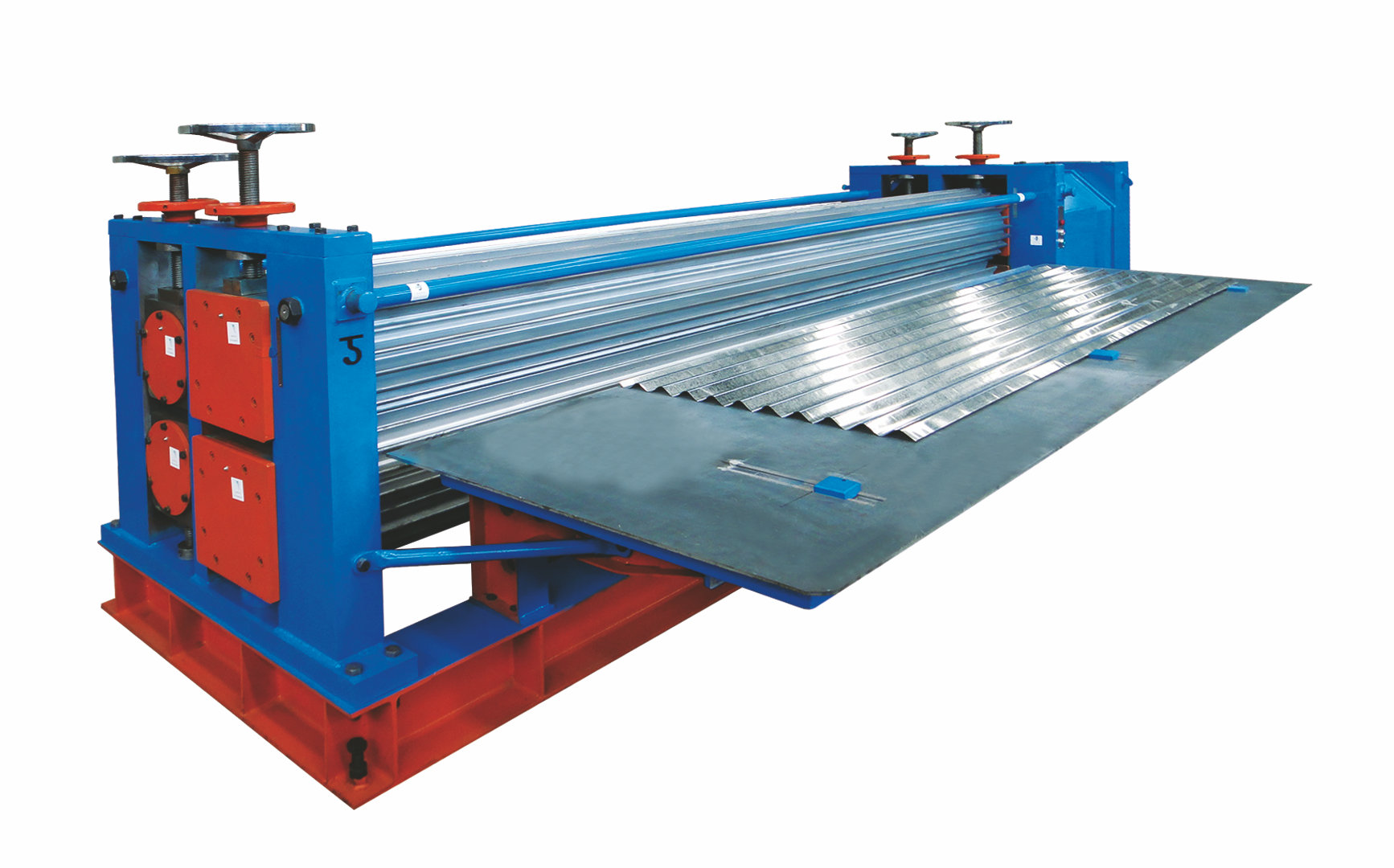 Corrugated Roll Forming Machine
Corrugated Roll Forming Machine,Corrugated Sheet Roll Forming Machine,Corrugated Iron Sheet Making Machine,Corrugated Roof Sheet Making Machine
Botou Xianfa Roll Forming Machine Factory , https://www.rollforming.nl