Recently, the 4th Mexico Lifting Equipment and Industrial Equipment Exhibition was held in Irapuato, a major town in northern Mexico. As the leader of China's construction machinery industry, Xugong Group took the Xugong high-end off-road tire crane RT55U, and the "Xu Gongjin", which is eye-catching, has attracted much attention.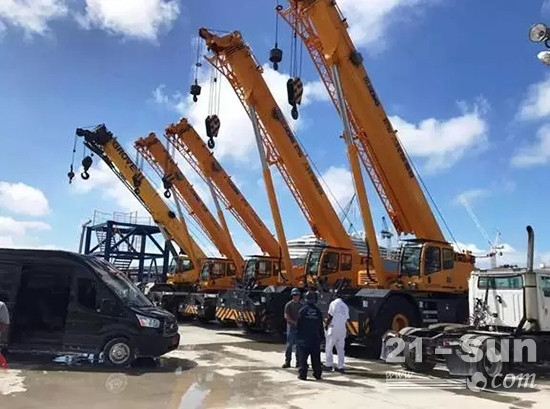 XCMG off-road tire crane helps the world's largest ship repair port

It is understood that Mexico's lifting equipment and industrial equipment exhibition is the largest and most influential crane machinery exhibition in Mexico, attracting many famous manufacturers from all over the world every year. In this exhibition, Xugong solemnly launched the high-end off-road tire crane RT55U. After the appearance, it attracted a large number of customers to come to consult and negotiate, which attracted much attention and became the biggest highlight of this exhibition.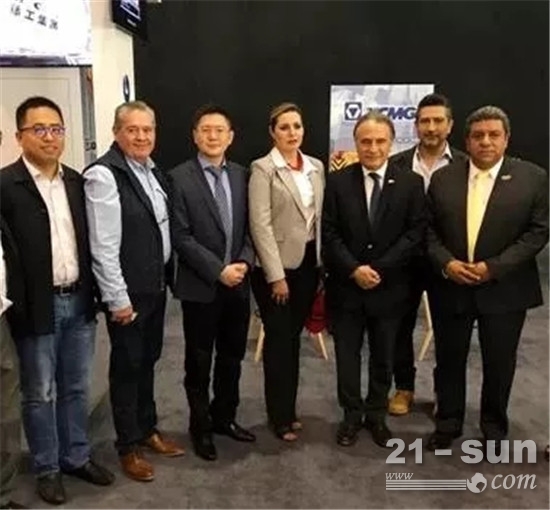 Minister of Economic Development of Guanajuato, Mexico (third from right) visited Xugong booth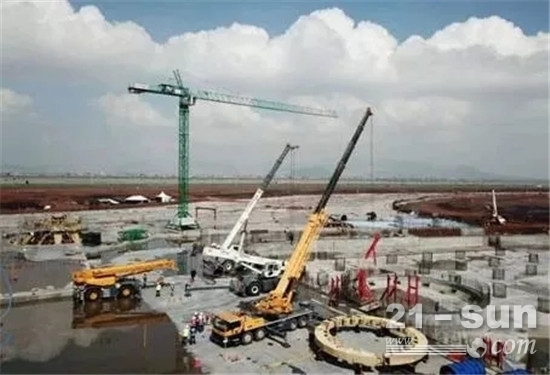 Xugong Crane Helps Mexico City New International Airport Construction Project

The high-end off-road tire crane RT55U is a special model specially developed by Xugong for North America. With the inheritance and accumulation of more than 70 years of experience in boom cranes, the RT55U adopts a new type of boom design with single-plate arm and compact arm tail. The length is increased by 30% and the lifting performance is increased by 15%. Since the model entered the Mexican market, with its excellent performance and stability, it has helped the construction of the new international airport in Mexico City and the construction of the Yucatan production base in Mexico's Modero Beer Group. The performance was strong and received rave reviews.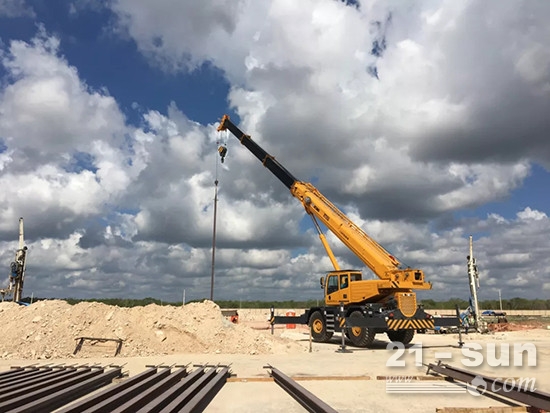 XCMG RT55U off-road crane construction at Modelo Brewery in Mexico

Xugong in Mexico
The high-end off-road tire crane RT55U has received much attention in the Mexican market, but it is only a microcosm of Xugong's reputation overseas. As early as 2015, Xugong officially established an office in Mexico City, Mexico City, and deepened the local and North American markets. A large number of high-end products such as crane cranes, pile workers, various earthwork and road construction equipment were successively stationed in the local market. The high-quality products of "Technology Leading, Not Destroying" make the XCMG brand's influence and brand reputation in the North American market continue to improve, and more and more local construction machinery customers trust and choose XCMG products. (This article is from Xugong)
Related news: Xugong Crane Mexico
Crane Block,Pulley Hook Block,Caterpillar Crane Hook,Hook Block Parts
Zhangqiu Heavy Forging Co.,Ltd , https://www.zhangqiuforging.com