[China Instrument Network Instrument R&D] Recently, the China Institute of Metrology organized the "Study on the Traceability of Heavy Metal Rapid Monitors for Water" undertaken by the Hunan Metrology Institute at the Tongshengshan Resort Hotel in Changsha, Hunan. acceptance.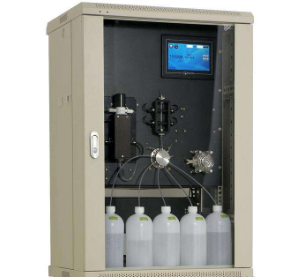 (Image from the Internet, invaded)

Ma Liandi, Research Associate of the Institute of Chemistry, China Institute of Metrology, is the head of the acceptance expert group, Professor Xie Qingji of the College of Chemistry and Chemical Engineering of Hunan Normal University, deputy leader, Professor Fu Ming of Changsha University of Science and Technology, and Bi Junping, chief engineer of Hunan Provincial Environmental Monitoring Center. Wang Yan, director of the Changsha City Environmental Monitoring Station in Hunan Province, highly praised the project and believed that the project team successfully completed the planned tasks with high quality, met the requirements of the assessment indicators, and used project funds in a reasonable manner, agreeing to pass the acceptance check.

Since the implementation of the project in 2013, the research group of the Hunan Institute of Metrology and Standard Materials Research Institute under the auspices of Zhu Xiang, the senior engineer of the director, has worked on three aspects of technical specifications, development of standard materials, and automated measurement and verification devices to monitor the quality of heavy metal water. The establishment of a metrological traceability system laid the technical foundation.

This project has formulated 4 measurement verification regulations in Hunan Province, and formulated one national measurement technical specification as the main drafting unit. Developed a standard substance for calibrating/calibrating cadmium water quality monitoring instruments. Developed an automatic measurement and verification device for water quality on-line monitoring instruments. He has published 4 papers in academic journals, obtained 1 national software copyright, and applied for 1 national invention patent. The results obtained by the project have been promoted and used in environmental protection companies and environmental monitoring agencies and other units, with broad application prospects.

(Headline: Hunan Research Institute of Metrology and Measurement) "Research on Metrological Traceability of Heavy Metal Rapid Monitoring Instrument for Water" National Science and Technology Support Program subproject successfully passed expert acceptance
We have Static, Dynamic and Skirting line type Storage Electricity Radiators. The electric
radiator that stores heat accumulated during periods when electricity is cheaper. They are
very suitable for home heating use.
Specifications
Small noise
Save money
Beautiful appearance
Intelligent control system
Related Products:storage electric radiator,dynamic electric radiator,household electric heater.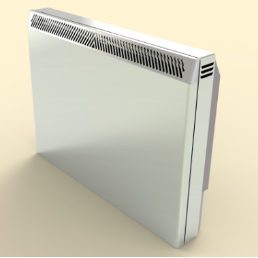 Storage Electricity Radiator
Storage Electricity Radiator,Household Storage Electricity Radiator,Energy Saving Electric Radiator,Heat Storage Electric Radiator
Dalian Transen Technology Co.,Ltd. , http://www.transen-china.com