Model NO.:

SP-6133

Certification:

CE, ISO

Condition:

New

Glass Thickness:

3-19mm

Air Pressure:

0.6~0.8MPa

Touch Screen:

Mcgs

Converter:

Teco (Taiwan)

Transport Package:

Sea Worthy Package

Origin:

Anhui Bengbu
Type:

Glass Loading Machine

Structure:

Horizontal

Max. Glass Sheet Size:

6100*3300mm

Dimensions (L*W*H):

6430*3340*900mm

PLC:

Omron

Sensor:

Omron

Trademark:

Sintec Glass

Specification:

CE

HS Code:

84649011
XC-SP-6133 Automatic Glass Loading Machine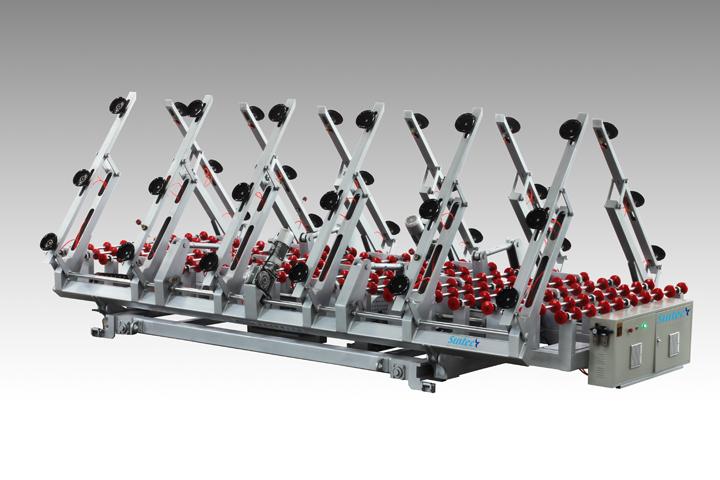 Mechanical characteristic:
-Â Â Â Â Â Â Â Â Â 
Mn bridge steel (Q345A ), perfect surface treatment
-Â Â Â Â Â Â Â Â Â 
High quality vacuum system, fast sucking speed and high stability
-Â Â Â Â Â Â Â Â Â 
One key original reset function, for improving work efficiency
-Â Â Â Â Â Â Â Â Â 
Trouble alarm system and safety alarm system
-Â Â Â Â Â Â Â Â Â 
Four-bar linkage glass lift structure
-Â Â Â Â Â Â Â Â Â 
High density PU material glass convey wheel
-Â Â Â Â Â Â Â Â Â 
Acrylonitrile-butadiene rubber suck disc
-Â Â Â Â Â Â Â Â Â 
40CBM/hour vacuum pump
-Â Â Â Â Â Â Â Â Â 
Enclosed wire and air pipe set
 
Main parts list:
     
PLC: Omron (Japan)
     
Touch screen: MCGS
     
Converter: Teco (Taiwan)
     
Sensor: Omron (Japan)
 
Technical introduction:
-Â Â Â Â Â Â Â Â Â 
Tilt and suck: tilt angle adjustable, 3-19mm glass sheet auto-suck, suck depth 750mm
-Â Â Â Â Â Â Â Â Â 
Chain convey after glass suck
-Â Â Â Â Â Â Â Â Â 
Both auto and manual modes
-Â Â Â Â Â Â Â Â Â 
Auto alarm system and emergency button for make sure safety operation
-Â Â Â Â Â Â Â Â Â 
English language touch screen operation
-Â Â Â Â Â Â Â Â Â 
Glass sheet quantity and station position auto set
-Â Â Â Â Â Â Â Â Â 
Loading sequence: move-arm tilt up-glass sheet sense-glass sheet vacuum suck-move back-arm tilt flat-glass transmit to cutting table
 
Technical parameter:
| | | | | | |
| --- | --- | --- | --- | --- | --- |
| Model | Max. glass size | Thickness | Dimensions (L*W*H) | Power | Air pressure |
| SP-2620 | 2600*2000mm | 2~19mm | 3560*2200*900mm | 8KW | 0.6~0.8MPa |
| SP -4228 | 4200*2800mm | 3~19mm | 5000*2850*900mm | 8KW | 0.6~0.8MPa |
| SP -5133 | 5100*3300mm | 3~19mm | 5400*3000*900mm | 8KW | 0.6~0.8MPa |
| SP -6133 | 6100*3300mm | 3~19mm | 6430*3340*900mm | 8KW | 0.6~0.8MPa |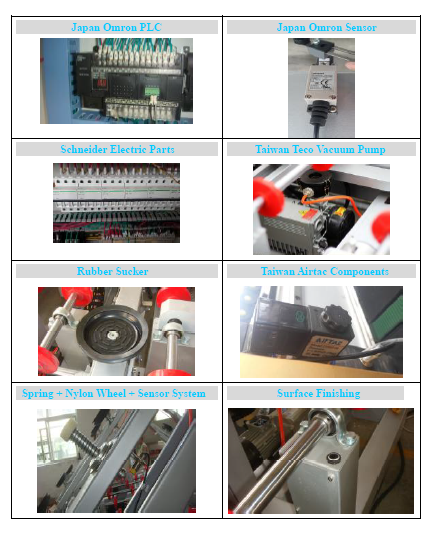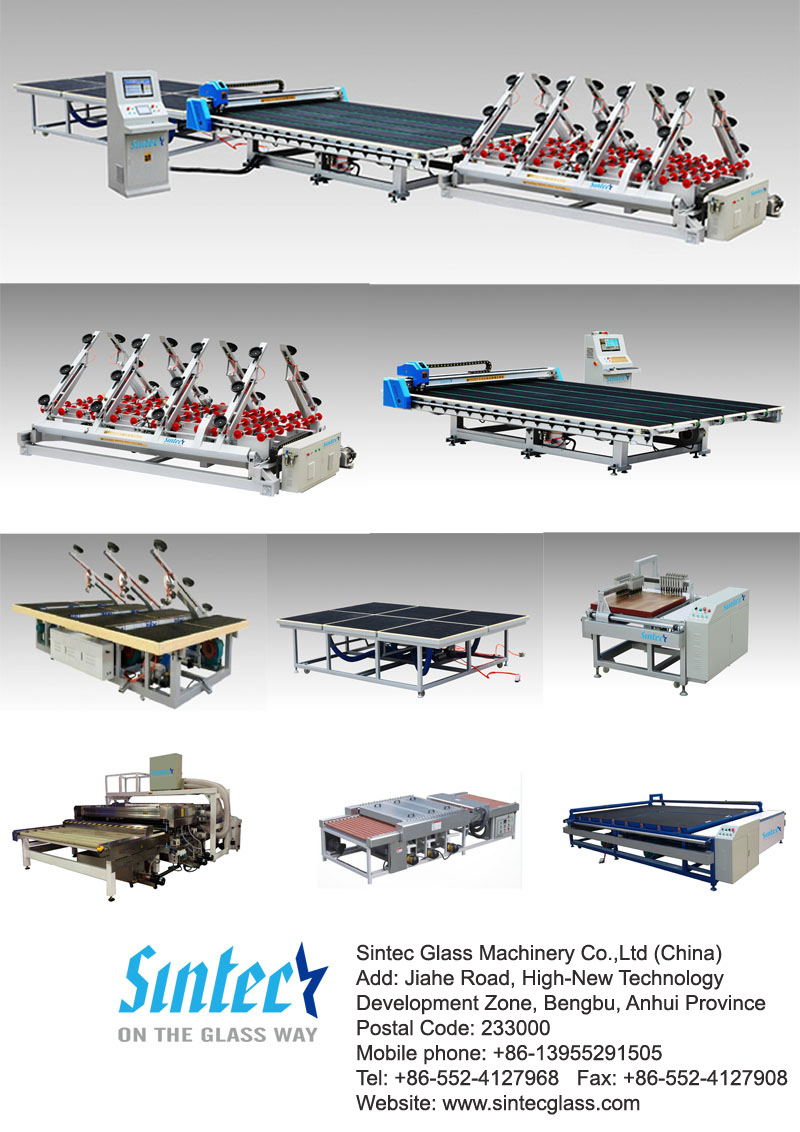 Product overview D12 series diesel engine developed by SINOTRUK the self-developed design,Power covering 340-460 Ps .The STEYR`s D12 engine achieve the road National standard IV - V, and the non-road National standard III emission regulations. It is an ideal supporting power for the domestic high-power engineering machinery. Product features Inherited the Steyr 10 liter engine cylinder cover, cylinder liner, frame type dry crankcase structure characteristic, maintain the bore center distance of key size unchanged, enlarge travel, increase the displacement

1. The four valve structure, improves the charging efficiency, burning more fully

2. A new generation of electronic controlled common rail fuel system using DENSO

3. The rear timing gear chamber, effectively reducing gear transmission noise.
According to absorb the comprehensive technology of STEYR`s engine from Austria and foreign advanced technology, meanwhile has established long-term strategy cooperation with the world 's leading manufacturers, such as the British RICARDO, the Dutch TNO, German BOSCH, the Japanese DENSO and so on, SINOTRUK improve the technology of STEYR`s engine continuously as to be a reliable and best cost-effective high-power diesel engine in China. It has achieved national V emission standard.
A7 D10 Engine Parts,A7 D12 Engine Parts,Sinotruk D10 Engine,Sinotruk D12 Engine
TOP LEAD INTERNATIONAL TRADING CO., LTD. , http://www.topleadchina.com