The second day of the second month of the Lunar New Year is the day when the dragon rises. It is a traditional folk festival in China. The rise of the dragon indicates that everything is beginning to reawaken. Spring really came. The Chinese people believe that the dragon is an auspicious object, dominates the storm, and celebrates the "dragon rise" to show that the dragon prays for rain and that the blessing is favorable for the weather.
Since ancient times, "Dragon" has a very high status in people's hearts. It is auspicious, just as the ancient emperor claimed to be "The Real Dragon Emperor". Many people around us have the word "Dragon" in their names. Many companies The name also includes the word "dragon". They all have beautiful symbols. There are also "dragons" in the truck circle. With the happy days of "February two, the dragon rises", let's look at a few inside the truck. Dragon?
Dongfeng Tianlong - flagship fly for Wing racing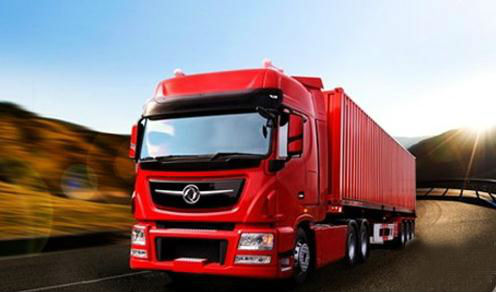 Dongfeng Tianlong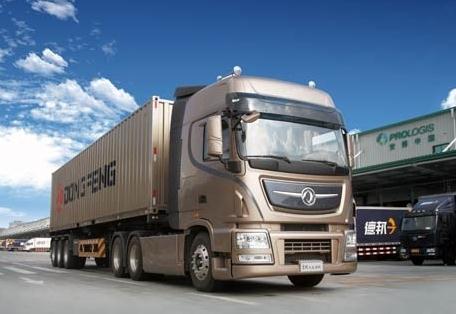 Dongfeng Tianlong Flagship
On May 18, 2006, Dongfeng Commercial Vehicle Co., Ltd., a subsidiary of Dongfeng Motor Co., Ltd. ("Dongfeng Group"), China's largest automotive joint venture, launched a new generation of heavy truck platform - Dongfeng Tianlong in Shiyan City. Through international cooperation, Dongfeng Tianlong has integrated the advanced technologies of the world today, and achieved a large number of independent innovations in the R&D process, which has improved the overall performance of the entire vehicle system, especially in terms of technology, safety, economy, reliability, and comfort. The performance in such areas is outstanding.
On April 20, 2013, the Dongfeng Tianlong flagship debuted at the Shanghai Auto Show. This is a new generation of high-performance long-distance transport vehicles developed for domestic and international markets. It is equipped with a brand-new model for long-distance transportation, punctual delivery, and high attendance. Powertrain, newly developed cab, and new intelligent system fully provide customers with efficient logistics solutions. This is also the highest-end model of Dongfeng Tianlong, and it is also the industry benchmark for high-end heavy trucks in the market.
In 2015, the "Dongfeng Tianlong Driver Contest" sponsored by Dongfeng Commercial Vehicles achieved great success. In 2016, the competition began again. Just before the (Mar. 5th) Dongying Games in Shandong, the user set a car site of 88 vehicles. 143 vehicles were delivered at the scene, and 465 vehicles were intended to be purchased. This is a good start for Dongfeng Tianlong's take-off in 2016.
Shaanxi Automobile Delong - Big Horse Powers Miraculous Fly
Shaanxi Auto DeLong Heavy Truck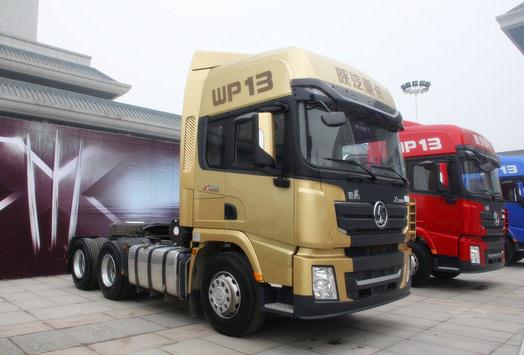 Shaanxi Automobile Delong Large Horsepower Heavy Truck

On September 15, 2009, Shaanxi Automobile's high-end heavy truck Calderon F3000 officially announced its listing. The high-end heavy truck that is built on a brand new platform and uses the original MAN chassis technology is one step ahead in terms of technology content, power safety, and fashion, and exhibits a unique performance advantage.

At the Shaanxi Automobile Heavy Truck Business Annual Meeting in 2016, Shaanxi Automobile X3000 Gold Edition was launched. The Weichai WP13 engine was equipped with a maximum horsepower of 550 horsepower. It was the industry's first product with 500 horsepower or more. It is understood that the new version of the Golden Dragon DeLong X3000 passed. Accurate power matching, gold power assembly, power attachment configuration, lowest wind resistance system, new smart driving and other five major fuel-efficient advantages, fuel consumption reduction 13.75%, 100 kilometers lower than the industry 5 liters, very competitive in the market, "strong "A miracle", I believe that under the influence of the "big horsepower" model, it is hoped that the sales volume of Shaanxi Heavy Duty Trucks will also skyrocket.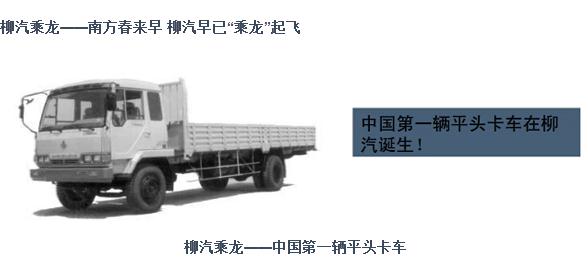 Dongfeng Liuzhou Shanghai Auto Show Booth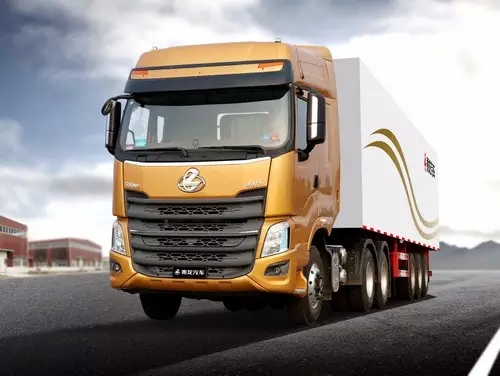 Dongfeng Liuzhou by Dragon H7


In 1991, the "Dragon" brand of Dongfeng Liuzhou Automobile was born, and it produced China's first flat-head truck. It also formed a product pattern with "Double-Wind, East-to-Land-Sports, Competitive Development" with Dongfeng.

On April 20, 2015, at Shanghai Auto Show, Dongfeng Liuzhou Automobile Co., Ltd. developed a new generation of products, the LongH7, on the Dragon brand platform. Three H-7 series products were exhibited at this time, including two tractors. And an 8*4 heavy truck. Positioned by Dongfeng Liuzhou Automobile's new generation of high-efficiency logistics heavy trucks, it is designed to meet the needs of long-distance and efficient logistics transportation. It has 67 patents, highlights the four characteristics of "safe, reliable, fuel-efficient, and high-efficiency" and aims to realize the import of high-end products. Complete replacement.

Yulin 121 units, 130 units of Nanning, Guilin, 83 units, 121 units ??? Qinzhou beginning of New Year 2016, Dongfeng Liuzhou Chenglong H7 every success in the South early spring, Liu steam have been "dragon" take off.

FAW Liberates Qingdao Dragon V - Policy Support Takes Flight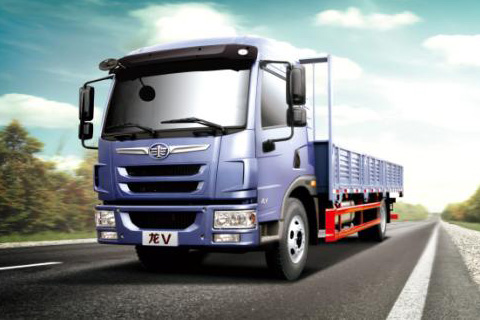 FAW Liberation Qingdao Dragon V

"Dragon V" is the China Card product produced by FAW Liberation Qingdao, positioning urban and rural areas, cities and intercity logistics, relying on the emancipation of advanced product platforms, combined with European design concepts and automotive technology, carrying Deutz Dachai engines. Has a very high price/performance ratio. Nowadays, with the rapid development of urban logistics, "rural e-commerce" has been listed as the key development direction for the 13th Five-Year Plan. With the advancement of market needs and policies, the "two sessions" are being held hotly. The city logistics has been repeatedly mentioned, FAW The liberation of Qingdao "Long V" is bound to take off.
Inkjet Polyester Canvas,Inkjet Print Canvas,Inkjet Printing On Canvas,Art Prints Canvas
Guangzhou Quanxu Technology Co Ltd , https://www.skychema.com